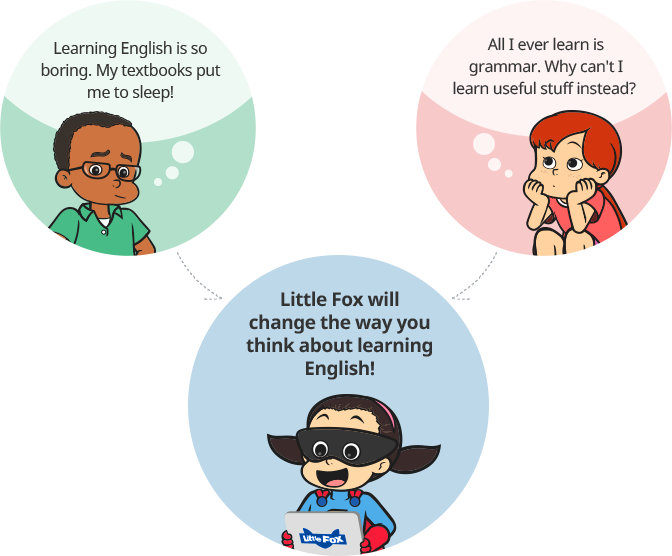 Learning English is so boring. My textbooks put me to sleep! All I ever learn is grammar. Why can't I learn useful stuff instead? Little Fox will change the way you think about learning English!
We immerse learners in a world of English with engaging stories that use
everyday English in realistic situations.
Our comprehensive curriculum develops
the essential listening and reading skills that lead to effective speaking and writing.
Each level builds vocabulary and fluency in a natural and authentic way—just
like learning a first language.