Little Fox is not a typical leveled
reading program. Our innovative
9-level curriculum features fun
animated stories and interactive
eBooks to make learning English
fun and enjoyable for all.

We immerse learners in a world of English with engaging stories that use
everyday English in realistic situations. Our comprehensive curriculum develops
the essential listening and reading skills that lead to effective speaking and writing.
Each level builds vocabulary and fluency in a natural and authentic way—
just like learning a first language.

Every Story Offers Two Great Ways to Learn

Each story can be enjoyed two different ways. Our animation player lets learners enjoy the exciting animated Story, with or without captions.
Our eBooks offer an interactive reading experience. Learners can listen to the story
and read along with highlighted text in Read to Me mode.
Or they can read the story on their own in Read It Myself mode.
Try It Out!

View the story in our animation player

Read the story as an eBook

More episodes of these and other stories are waiting for you when you subscribe.
Original series and beloved classics. Fiction and nonfiction. Learn the basics or
explore advanced topics. With more than 3,600 stories, and a new one each day,
there's a story for everyone!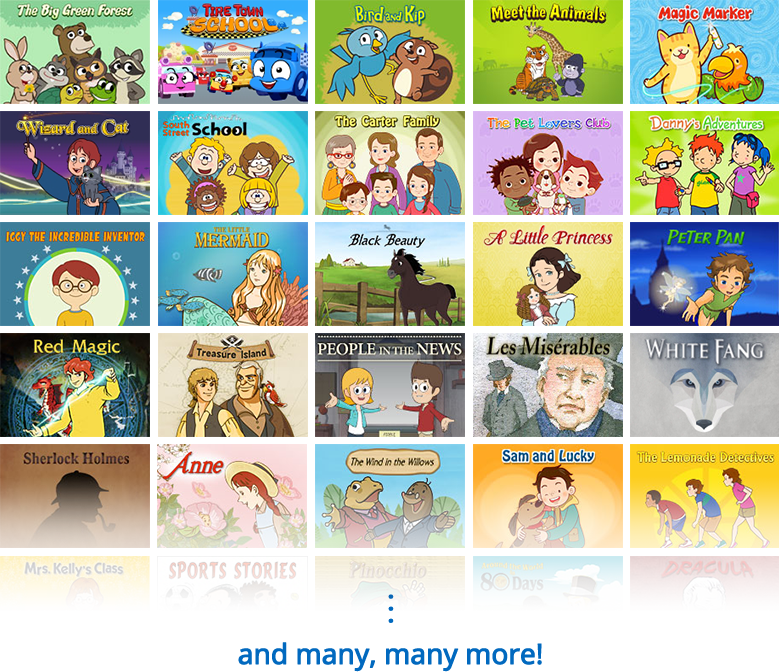 Make the most of each story with helpful learning resources.
Tools to track progress and motivate study.
Plus over 320 animated songs and 200 games!

*Only one user may stream content at a time