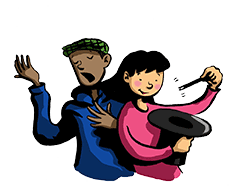 A new Little Fox original series, Spotlight will begin on Friday, July 28.
Each eight-chapter arc features a different realistic fiction story about kids who love performing.
The first story, The Reluctant Opera Singer features Matt.
He has a love for opera and a talent for singing, but what will happen with his friends find out?
This 24-chapter season will also feature stories about magic and dance!
Get ready for Spotlight starting July 28.