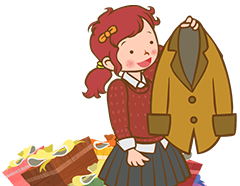 An upgraded version of the level 2 single story "New Clothes" will be released on Thursday, October 11.
On a girl's birthday, she receives many colorful boxes.
What new clothes are inside? Find out in this colorful new story!
I got many gifts on my birthday.
I got a green box on my birthday.
What's inside?