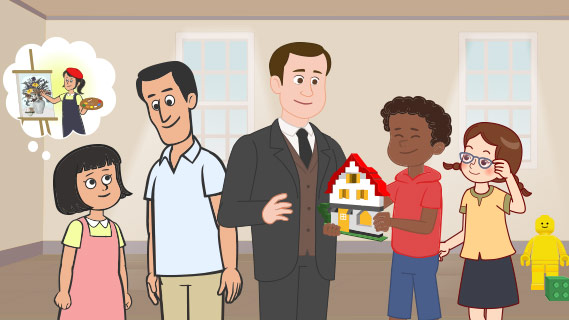 Every Tuesday in September, we will be releasing a new or upgraded Level 4 or 5 single story according to the following schedule:

Empty Frames (Level 4) – Tuesday, September 7
While visiting an art museum, Grace is confused by empty frames on the wall. Find out what the empty frames mean.
Looking Good! (Level 4) – Tuesday, September 14
Samantha wants glasses just like her friends, but does she really need them? Visit Dr. Green with Samantha and learn about vision problems.
How Lego Began (Level 5) – Tuesday, September 21
Do you know how LEGO began? Meet Ole and Godfred and learn the fun history behind the plastic bricks.
Hey, Flag!—North America (Level 5)* – Tuesday, September 28
Learn the history and special meaning behind the flags of Mexico, the United States, and Canada.
*Upgraded stories have been newly animated to meet our current standards of quality. The current versions of these stories will be available on our website until the Friday before the upgrade is published.
**Updated September 9: "The Renewable Energy Debate" (Level 6) was scheduled to be published on Tuesday, September 28. This story will now be published at a later date.